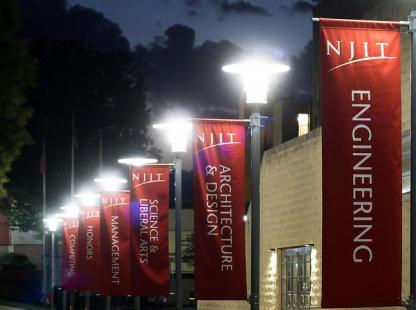 Dean's Alumni Council
The purpose of the Dean's Alumni Council is to create a more engaged and robust alumni connection to Hillier College. 
The Council is being expanded this year to include representation from every graduating class in each of the core disciplinary areas: architecture, interior design, industrial design and digital design.
Council members serve as a conduit to other members of their graduating class, aid recruitment efforts, create networking opportunities for alumni, and assist in fundraising.  Members meet twice annually – at a reception in the fall and at Design Showcase in the spring. The Showcase is the College's major fundraising and networking event and is organized by members of the Dean's Council.
Stephen P. Aluotto, AIA '79
President
Nadaskay Kopelson Architects


Andrew T. Balto '87
Ganflec Architects & Engineers, Inc.

Daniel J. Balto, AIA '90
Ganflec Architects & Engineers, Inc.

Michelle Berliner'91
Vice President
Brookfield Real Estate Opportunity Fund

John P. Capazzi '83
Vice President
Rivardo Schnitzer & Capazzi

Jose I. Carballo. RA, PP '80
Principal Architect
Jose Carballo Architecture, PC

William Corfield, Jr. '78
Associate Principal
Fletcher Thompson

Frank Cunha II '98
Senior Project Manager
Montclair State University

Dom Diaz '87
President
Diaz Architecture

Charles P. Dietz '83
President
The Dietz Partnership

Kenneth Drake '80
Senior Project Executive
EYP Architecture and Engineering

Hans P. Erdenberger '83
Managing Principal
Environetics Group Architects, PC

Kenneth Fox '81
Fox Architectural Design

Alfred G. Galdi '92
CEO/Managing Principal
ARCNET

James Greener '78
Principal
CTS Group Architects

Samir Hanini '99
Principal
Hanini Group

Donald Henry '79
Managing Partner
Urbahn Group

Jak Inglese '80
President
Inglese Architecture and Engineering

Earl Jackson '99
Senior Associate
Cooper Robinson

Matthew B. Jarmel, AIA, MBA '90
Principal
Jarmel Kizel Architects & Engineers

 

 

William Kaufman, AIA '91
Principal
Wesketch Architecture

Stacey Ruhle Kliesch, AIA '99
Principal Architect
Stacey Ruhle Kliesch, Architect LLC

Brian Kowalchuk '80
Director of Design
HDR

Steven Leone, AIA '86
Principal
Spiezle Architectural Group

Patrick W. Lobdell, AIA '92
Associate Director
Novartis Pharmaceuticals Corporation

Robert M. Longo '86
Partner
Cornerstone Architectural Group

Kevin McCormick '95
Director Preconstruction
DCK Worldwide

Eugene P. Messina '82
Vice President Real Estate, Design and Construction
TUMI, Inc

Nicholas J. Netta '88
Principal
Netta Architects

Jonathan Ninnas '05
Vice President of Development
L&L Holding Company LLC

Marc Parette '83
President
Parette Somjen + Associates

Francisco Ruela, RA '92
Senior Vice President
HAKS

Debra Simonelli '89
Project Executive
Hunter Douglas

Paul Francis Shurtleff '79
Principal
Paul Francis Shurtleff Architecture 

Charles "Chuck" Sommers '92
Vice President of Store Planning
Ferragamo USA

Andrew Trocchia , Jr ' 82
Principal
Sonnenfeld & Trocchia Architects, PA

Michael Tully '96
Project Manager
Gensler

Wayne W. Vanderhoof '77
Partner
Schoonover & Vanderhoof

Paul Vega '86
Principal
VLDG, Inc

Robert Zampolin '81
President
Robert Zampolin & Associates