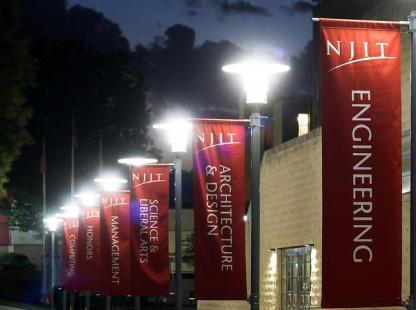 Advisory Board
The Advisory Board of the Hillier College of Architecture and Design is a body of informed professionals representing the design and construction industry in the metropolitan area.
The Advisory Board of the J. Robert and Barbara A. Hillier College of Architecture and Design provides counsel and support to the College and to the Dean. The Advisory Board  members are leaders, practitioners, and experts in the design, construction and real estate field. They represent a broad range of professional and societal perspectives which help us formulate the kind of education programs that appropriately anticipate the needs of the profession, the industry and our society.
The College gratefully acknowledges the time and dedication provided by its board members.
Stephen P. Aluotto '79
President & CEO, NK Architects
Mr. Aluotto is the President of NK Architects, a full-service architectural, structural engineering, planning and interior design firm serving the New York and New Jersey metropolitan markets with an expertise in education, health care, mixed use development and cultural centers.
Jordan Hillier Adams
Associate, CBRE
Ms. Adams is an Associate at CBRE, a global leader in commercial real estate services and investments, serving clients in every sector and across every geography.
Becky Button, CID, IIDA, LEED AP, NCIDQ
Managing Director and Principal, Gensler
Ms. Button is a Co-Managing Director of Gensler's Morristown, New Jersey office. As a Firmwide Client Relationships Leader, Ms. Button develops and leads programs that support the firm's relationships and the next generation of talent that will lead them.
Kenneth Colao '77
Founder, President & CEO of CNY Group
Mr. Colao is the President of CNY Group, a construction and development services firm headquartered in New York City specializing in commercial, residential, lodging, health care, retail and interiors sectors.
Robert Fritz '88
Senior Vice President & Built Environment Practice Leader, Mott Macdonald
Mr. Fritz is the Senior Vice President and Built Environment Practice Leader for North America at Mott MacDonald, a global engineering management and development consultancy company providing services for sectors including aviation, buildings, energy, highways, ports, rail, water and environment.
Samer Hanini '99
Managing Partner, Hanini Group
Mr. Hanini is the Managing Partner at Hanini Group, a company serving greater New York City metropolitan area that offers real estate development, construction, design/build, property management, and historic preservation.
Matthew Jarmel '90
Principal, Jarmel Kizel Architects & Engineers
Mr. Jarmel is the Principal of Jarmel, Kizel, Architects & Engineers, a regional firm that provides architectural and engineering services, project management, interior design services and zoning board and code consultation.
Vivian Lee
New York Studio Executive Director, Woods Bagot
Ms. Lee is the New York Studio Executive Director at Woods Bagot, a global architecture studio specialized in architecture, interiors and masterplanning across 6 regions.
Karen V. Nichols
Principal, Michael Graves & Associates
Ms. Nichols is a Principal at Michael Graves & Associates, one of the leading design practices in the world, offering services in architecture, product design, interior design, master planning, graphic design and branding.
Marc R. Parette '83
Principal, Parette Somjen Architects
Mr. Parette is a Principal at Parette Somjen Architects, a full-service regional architectural design firm with expertise in design, construction, project management and budgeting.
Jeanne Perantoni
Principal & CEO, SSP Architectural Group
Ms. Perantoni is Principal & CEO at SSP Architectural Group, a full-scope regional architectural firm providing architectural services and partnership to both public and private clients in various industries across the country.
Kim V. Vierheilig '99 '00
Vice President & Managing Principal, AECOM
Kim V. Vierheilig is Vice President and Managing Partner at AECOM, a global infrastructure consulting firm, delivering professional services throughout the project lifecycle – from planning, design and engineering to program and construction management.