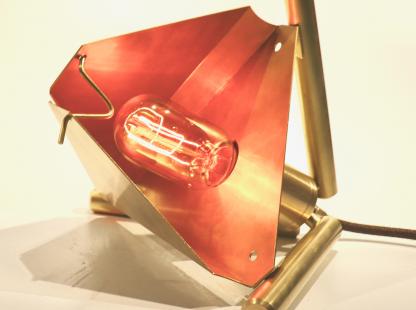 Bachelor of Science in Industrial Design
Design defines much of what we do or touch. In part, industrial designers are product designers envisioning, creating, and making things we use. To view more galleries and videos about industrial design we invite you to Step Into Our World. 
---
What Can an Industrial Designer Do?
Toy Design/Playground Design
Furniture Design
Equipment Design
Electronic/Product Design
Exhibit Design
Retail/Sales Design
Transportation Design
Sporting Equipment and Apparel Design
Fashion – Apparel and Accessories
Jewelry Design
Point of Purchase and Package Design
Manufacturing Process Design and Management
Information Communication Design
Graduate School:

Education (M.S. Ed.)
Business (M.B.A.)
Law (J.D.)
Fine Arts (M.F.A.)
Architecture (M. Arch.; M.S. or M.A. in Architecture)
Specifically, they blend art, business and engineering to create, solve problems, add value to our lives, and humanize the objects, processes, services and systems used every day by businesses and consumers. Not only are industrial designers responsible for the creation of beautiful objects, they create objects capable of eliciting emotional responses, directly affecting the quality of life and standard of living for many people throughout the world. 
The Industrial Design program in the School of Art + Design at NJIT is embedded within a research university with a multi-faceted mission that includes the creation of new knowledge while educating future designers and preparing them to contribute to 21st century society. In this context, students take advantage of the technological environment of the university to gain a broad understanding of design, materials, methods of production, user needs, and market trends. Industrial design students use a combination of digital and traditional media to complete design studio and class assignments.
Industrial Design at the Hillier College of Architecture and Design (HCAD) is a four-year program leading to a Bachelor of Science degree. The first year curriculum is shared with the other majors in the School of Art + Design. This common curriculum provides a broad design foundation and instills a sense of community among industrial design students and their peers in the school.
During their Foundation Year, students will be exposed to, and expected to work in, a variety of media from the very beginning of the program. The curriculum includes design and graphics classes with digital and traditional media, color theory, art history, and general education courses such as math and English. Digital work takes place in dedicated Foundation Year Laboratories restricted to students enrolled in those classes, while work in traditional media takes place both in and out of class.
Freshman students are provided with 24/7 access to Foundation Year Labs when enrolled in those courses, and all design studios are accessible 24/7 throughout the semester. Along with the facilities available throughout the NJIT campus, Industrial Design students have access to the 3D Printer in the Fabrication Lab and the Materials Library in Weston Hall as well as additional fabrication facilities including Shop and Laser Cutting Lab. The Art Teaching Lab, Physical Computing Lab (used for robotic and sensor-based product design), and Animation Lab are available to students who take elective or required courses in those assigned spaces.
In addition to six semesters of design studio, students will be taking a variety of management, fabrication, and design courses, including Modeling and Prototyping, Principles of Management, Human Factors/Ergonomics, Ethnographic and Marketing Research, Sustainable Materials and Processes, and Mechanics and Electronics. The program is a generalized one deliberately exposing undergraduate students to the various potential fields within the profession. Students may select from an array of design and free electives that include courses in the history of art and/or architecture, traditional media art classes, and advanced classes using digital media. A benefit of being part of a research university means that in addition to courses traditionally found in industrial design curricula, Art + Design students have opportunities to study smart products (making things think), robotics, and advanced materials including the incorporation of nanotechnology into proof-of-concept product proposals.
Design Program Graduates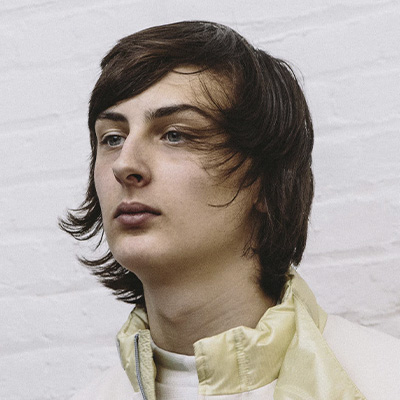 "NJIT also gave me a passion for 3D printing and additive manufacturing."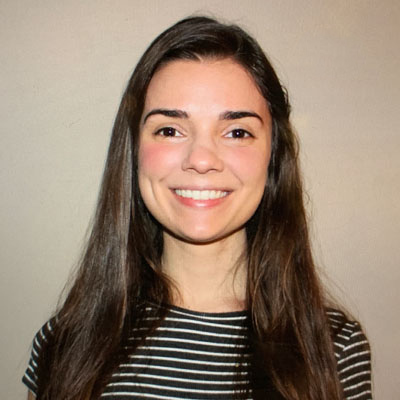 "Hiller College has provided me with so many opportunities to better myself and learn more about Interior Design."
Industrial design students have opportunities to showcase their student work at different venues providing them exposure to industry that better prepares them for life after school. Among these opportunities is a curated exhibit of NJIT student work displayed at the International Contemporary Furniture Fair in New York; and participation in design competitions is encouraged and supported. Students and graduates have had great success during and after their academic careers working in areas that include flatware design, watch design, toy design, lighting design, exhibit design, and much more. With many available options in the Northern New Jersey/New York City metropolitan area, Industrial Design students from NJIT have worked as interns or full-time employees at a variety of firms that include Cambridge Silversmiths, Enchante Lites, Everson Tesla, Hampton Forge, High IntenCity, House of Holography, MadLab LLC, Michael Graves Design Group, Movado, MZ Berger, POD Design + Media, Rich Brilliant Willing, Rockstar Games, TerraCycle, Virginia Harper Design, Quirky.com, and others. Graduates have also followed up a degree in Industrial Design with graduate study in law, business, and education.